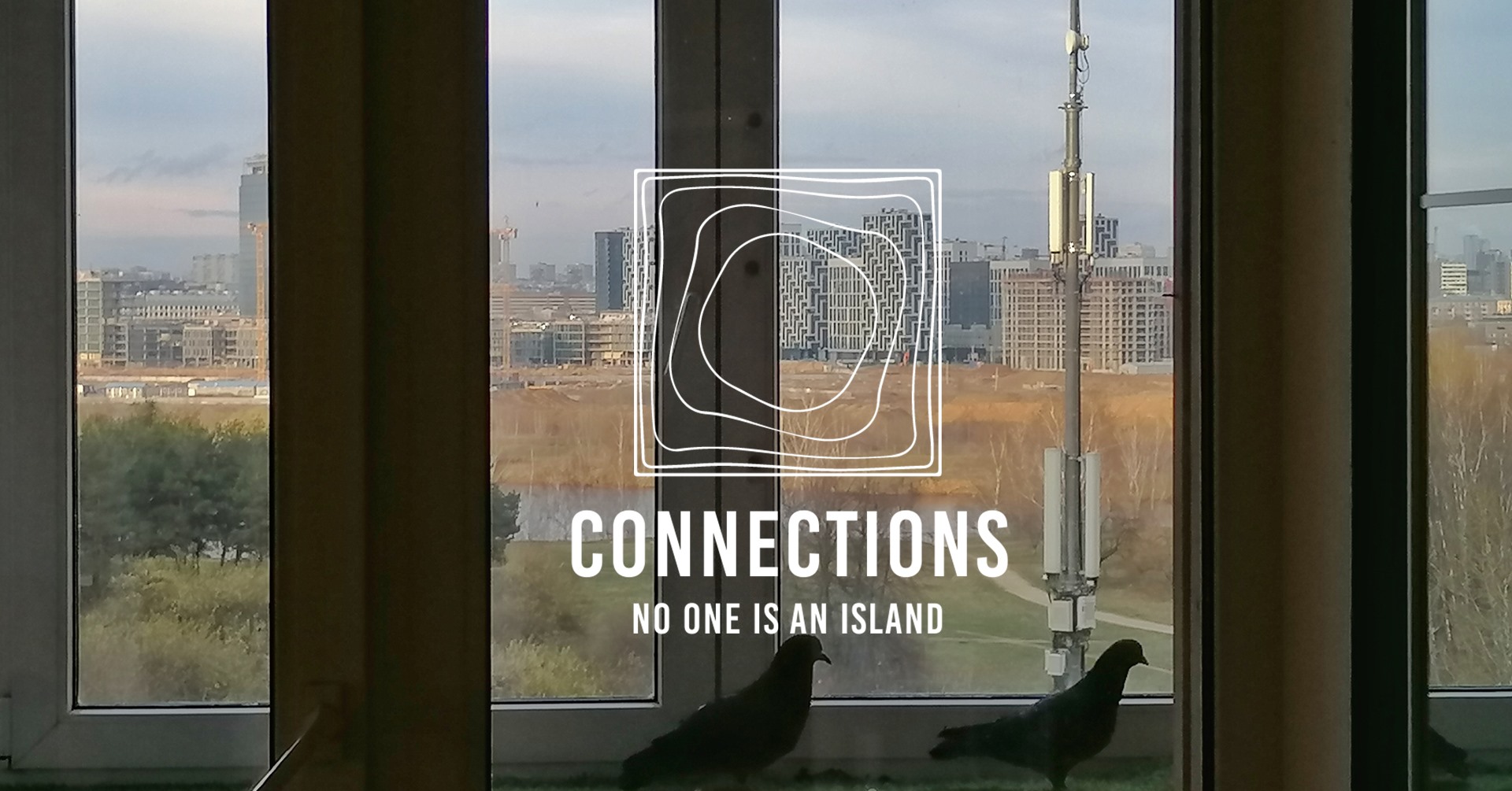 Connections – no one is an island | Filmvisning
2022-05-17
Hur reagerar vi när världen förändras radikalt?
Connections – No One is an Island är en interaktiv filmvisning om människor i lockdown under Coronapandemin.
Publikens input avgör vilken väg historien tar. Varje visning är unik och det finns sammanlagt 40 miljoner möjliga föreställningar.
Vilken föreställning får just du se?
Svensk premiär på
FRANK, Ahlmansgatan 3, Malmø tirsdag 17. maj . 2 föreställningar kl. 17.30 og 19.
max 6 personer per föreställning
Platsbokning nödvändig. Vänligen maila;
Frank@nooneisanisland.net
för att reservera plats.
Föreställningen är textad på engelska.
Team:
Suvi Andrea Helminen (DK) – Konceptutvecklare och regissör,
Ulrik Gutkin (DK) – Producent,
Kasper Bøttcher (DK) – Co-producer & Creative technologist,
Olli Tähtinen ( FI) – Medproducent,
Tomi Paijo (FI) – Visuell designer, Thomas Romlov (SE) – Spatial design,
Anna Lidell (DK) – Kompositör,
Tim Miller & Cathy Feraday Miller (CA) – UI-utveckling och programmering.
Produktionsbolag CFC Short & Doc., Samproduktion: Set Snail. Radical Rabbit och Rocket5studios.
Föreställningen är möjlig bl.a. med stöd av Nordiska Kulturfonden, CMF-DFI och Västdanska filmfonden.
ENG
How do we react when the world changes radically?
Connections – No One is an Island is an interactive film screening about people in lockdown during the Corona Pandemic.
The audience's input determines which way the story takes. Each show is unique and there are a total of 40 million possible performances.
What show do you get to see?
Swedish premiere at
FRANK, Ahlmansgatan 3, Malmö Tuesday 17 May. 2 performances at 17.30 and 19.
max 6 people per performance
Seat reservation required. Please email;
Frank@nooneisanisland.net
to reserve a place.
The performance is subtitled in English.