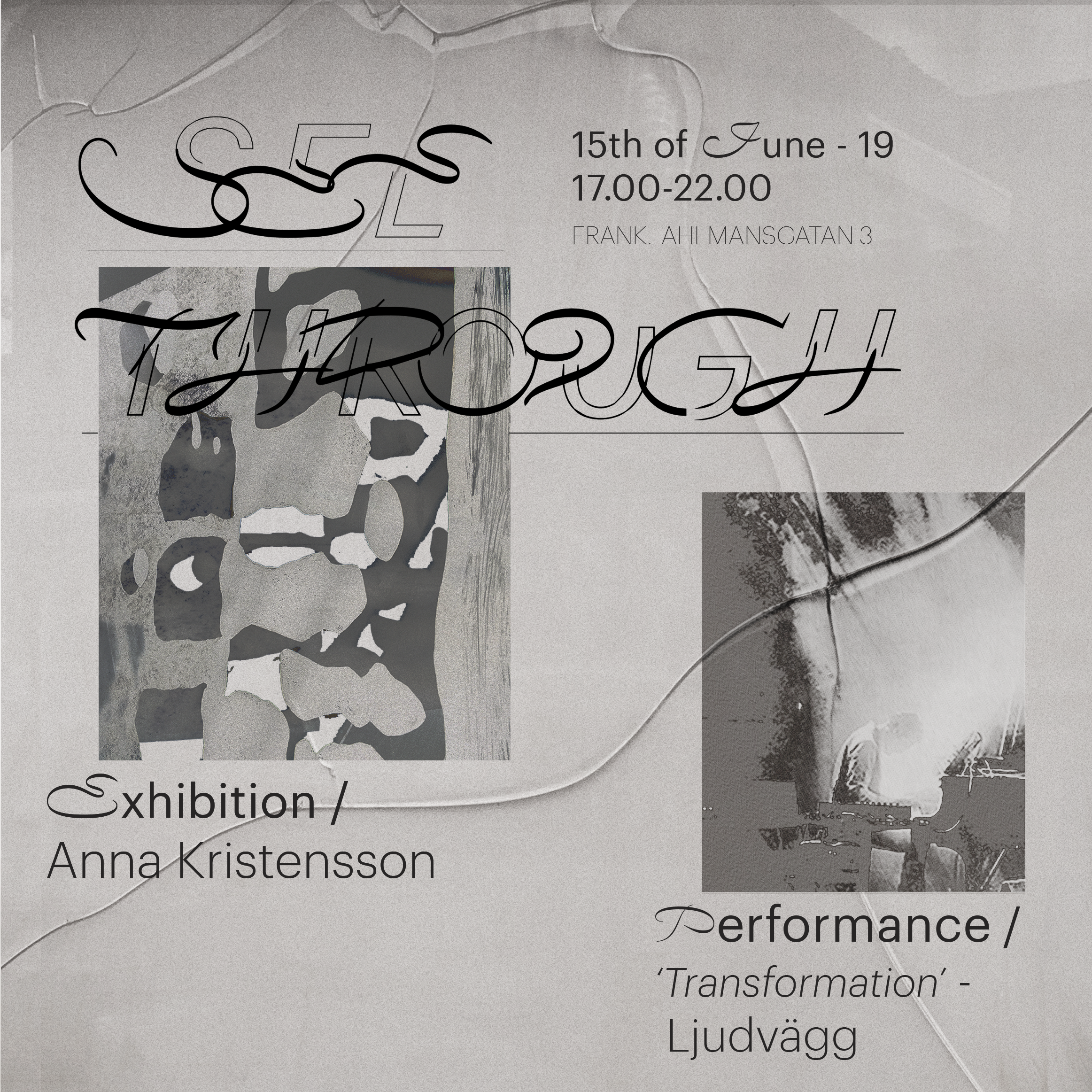 SEE THROUGH ⏐ ANNA KRISTENSSON / LJUDVÄGG
Exhibition & performance
By: Anna Kristensson & Ljudvägg
'See through'- / To not be deceived by; detect the true nature of something, to realise, to understand; / Verb of seeing.
Anna Kristensson is a design student at The Royal Danish Academy of The Fine Arts and Craft. In her bachelor project her aim is to provide a context for reflection upon design, to 'See through' the layers of aesthetics that covers our reality.
"Designers select information from reality and makes visual representations of it. In that process, selection naturally creates a discrepancy between the designed object and the reality behind. Design can stay true to it's reference, however added decoration and manipulation through the fascination of design can create illusion. Some designed realities are untrue to its reference and ultimately serves the purpose of misleading."
The philosopher Jean Baudrillard's theory 'The Sacramental Order' contains four steps to establish a replaced untrue reality using aesthetics. Anna Kristensson has used this theory in workshops together with designers to investigate how reality can be modified. The visual outcome of the research is her inspiration for the project.
In the exhibition she invites the viewer to explore glass installations that visualizes layers of modification with adjusted transparency and truthfulness towards the reality behind.
Performance:
LJUDVÄGG / "Transformation"
Ljudvägg is Malmö based sound artist Filip Forsström with music released on Purlieu recordings (Varande PEU006). In Transformation he explores how computers has changed the piano and the pianist.
Can sound create the illusion of a pianist or is it the physicality of the piano that legitimize the pianist? Technology has made it possible to detach the pianist from the piano and blurred the line between the real and sampled sound. With software which makes it impossible to hear the difference between real and sampled piano a transformation will begin towards the unrealistic.
Saturday 15th of June
17:00-22:00
Free entry