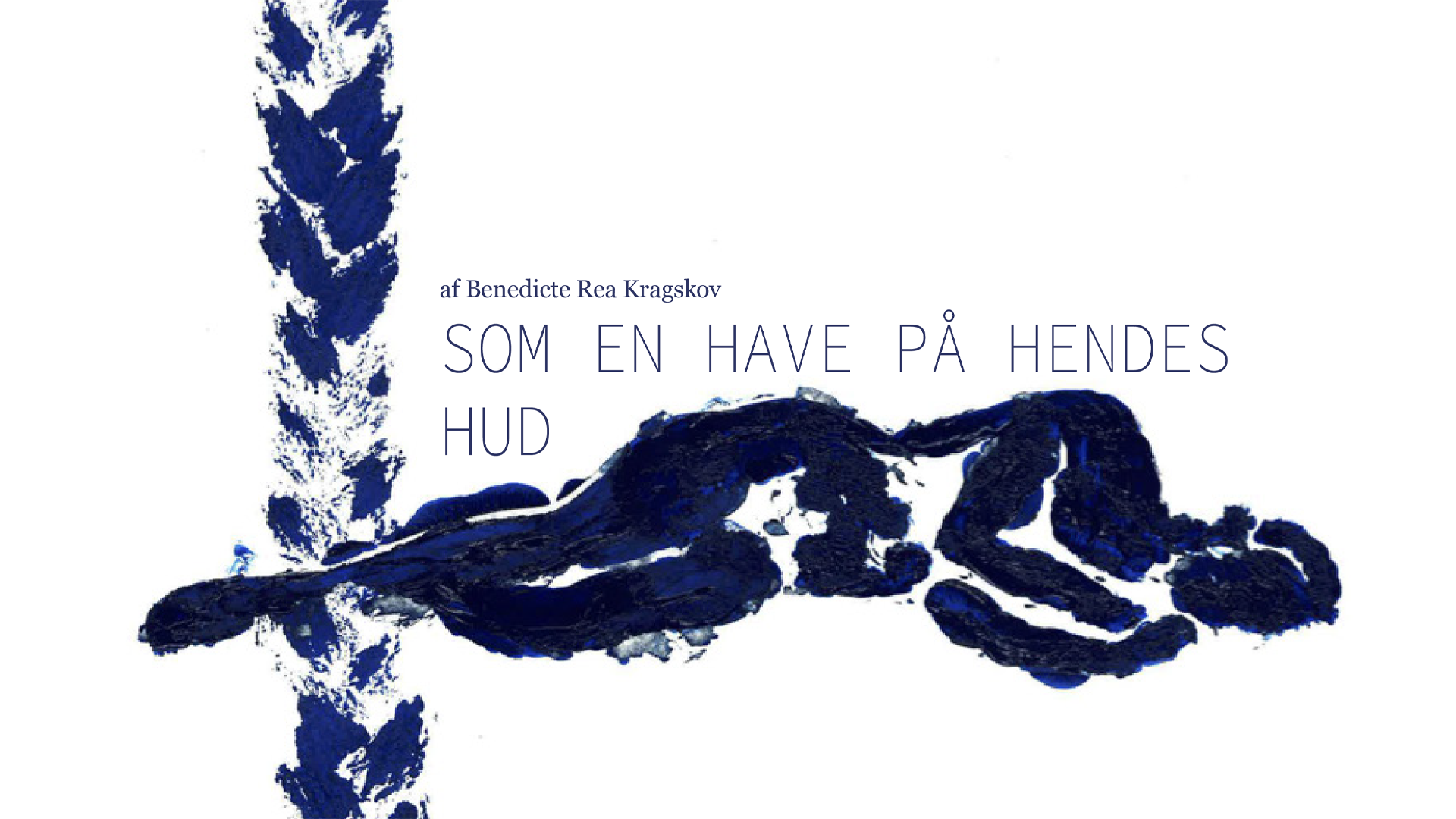 Som en have på hendes hud | Benedicte Rea Kragskov
2023-03-31 - 2023-04-01
2023-03-31
2023-04-01
Free entry, but booking is necessery.
Som en have på hendes hud
(Som en trädgård på hennes hud)
"När jag var liten brukade min mamma fläta mitt hår innan jag gick till skolan. Med ögonkontakt i badrumsspegeln delade vi en stund av trötthet och omsorg. Hon gjorde mig vacker och hon lärde mig om livet och ansvaret."
Som en have på hendes hud är ett visuellt verk som ska förmedla vikten av omsorg om våra medmänniskor och vår jord. Den undersöker användbarheten av människohår som restprodukt, samt vårt förhållande till det döda materialet.
Medverkande: Olivia Klang, Mie Kristensen, Benedicte Rea Kragskov
Benedicte Rea Kragskov är 24 år och bor i Köpenhamn. Hon har ett stort intresse för estetiska uttryck i kostym, scenografi och grafisk deisgn, vilket ofta ses i hennes verk som en konceptuell ram. Hennes arbete har ofta utgångspunkt i ett material eller hantverk, vilket i tidigare arbeten har innefattat broderi, stickning, teckning m.m. Hon inspireras av utställningsformat, som installationskonst, och arbetar ofta med ett inkorporerat liveelement.
Tider och biljetter
fredag 31 mars kl 13:00 och 19:00
lördag 1 april kl 19:00
Längd: verket är en öppen uställning, besökstid ca 40 minuter
Biljetter: fri entré. Boka plats genom att mejla biljettbokning@thm.lu.se
Samling utanför FRANK galleri, publikvärd finns på plats från 15 minuter innan start. Insläpp vid redovisningens starttid.
_
Alla examensprojekt inom konceptuell scenkonst hittar du här.
Like a garden on her skin
"When I was a little girl my mother used to braid my hair before I went to school. With eye contact in the bathroom mirror we shared a moment of tiredness and care. She made me beautiful and she taught me about life and responsibility."
Like a garden on her skin is a visual piece, which aims to convey the importance of care towards others and for the earth. It explores the usefulness of human hair as a residual product, as well as our relationship to the dead material.
Performers: Olivia Klang, Mie Kristensen, Benedicte Rea Kragskov
Benedicte Rea Kragskov is 24 years old and lives in Copenhagen. She has a great interest in aesthetic expressions in both costumes, scenography and graphic design, which is often seen in her works as a conceptual framework. Her work is often based on a material or craft, which in previous work has included embroidery, knitting, drawing, etcetera. She is inspired by exhibition formats, such as installation art, and most often work with an incorporated live element.
Times and tickets
Friday 31 March at 1pm and 7pm
Saturday 1 April at 19:00
Length: the work is an open exhibition, visit time approx. 40 minutes
Tickets: free entry. Book by emailing biljettbokning@thm.lu.se
Collection outside FRANK gallery, publikvärd finns on site från 15 minuters before the start. Entry at the reporting start time.
_
You can find all the exam projects in conceptual performing arts here.