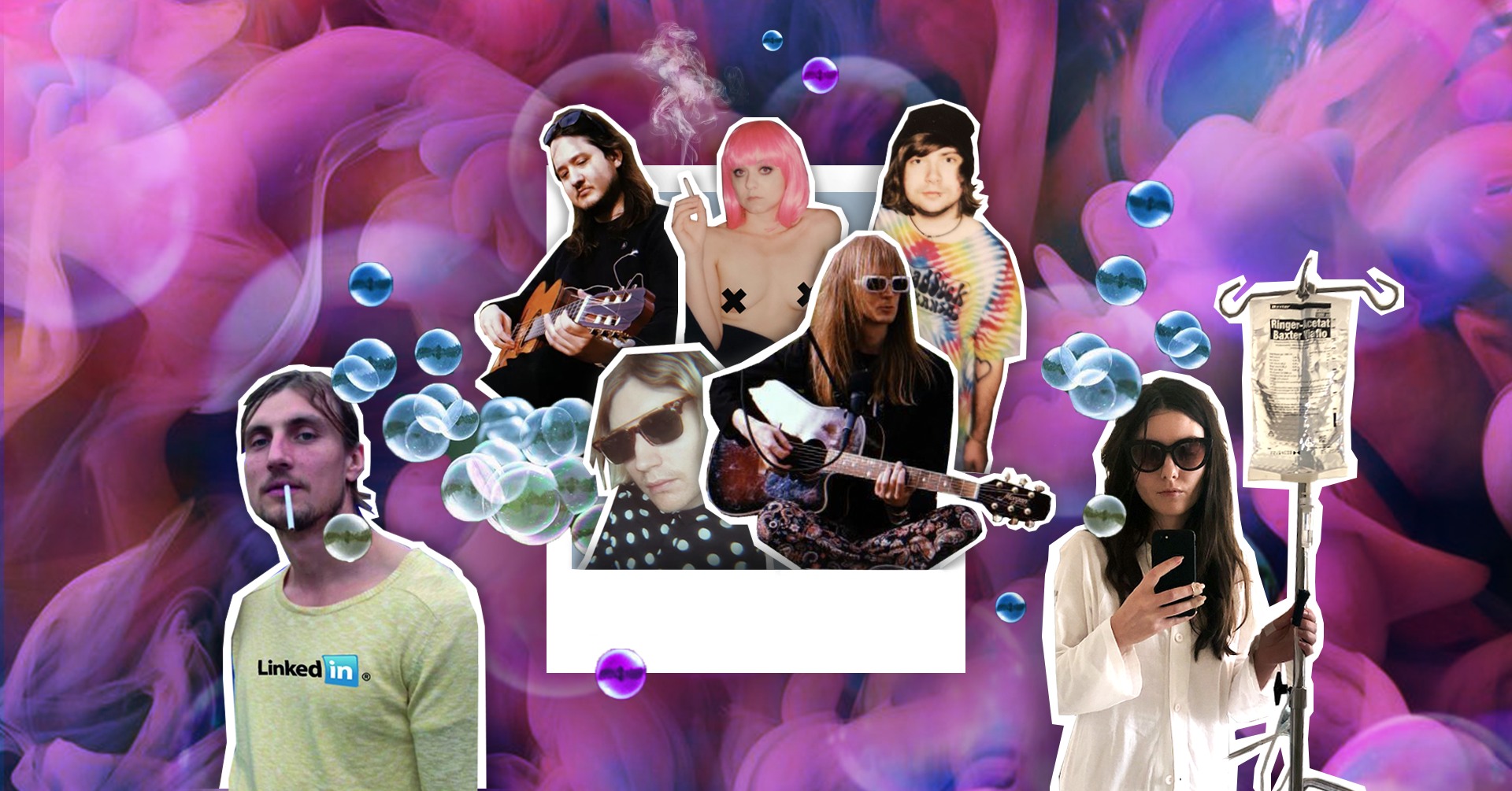 Spatial Soundscapes | The Island + Slowglow
2023-03-11
2023-03-11 20:00-22:00
Multimedia-performance som suddar ut barriärer och lättar gravitationen. Välkommen in i en dunkel hubbabubba-värld där allt är rött, drömskt och dimmigt.
Sitt, stå, ligg eller ta en promenad i det förtrollade ljudlandskap som göteborgsbandet The Island bestående av Per Stjern-Lewis, Andreas Nilsson och Seb "Sebsinsky" Eriksson målar upp med sin improviserade kosmiska musik, som de själva kallar "bisarrage". Med drönande borduner, minimalistiska melodifragment, monolitiska teknobeats och syrliga leadslingor väver gruppen fram en slags levande ljudinstallation, allt utifrån premissen "borta bra, men helt väck bäst".
Under kvällen kommer även Åsa Pålsson aka Slowglow tillsammans med Natanael Summer att fylla lokalen med sorgsna sånger om olycklig kärlek till ljudet av pianoplinkande, svajande gitarrackord och sentimentala stråkar.
Bakom scenografin står syskonduon Je$$ica och Luka$ Karl$$on, som kommer att ta er i handen och leda er genom en värld där gränser mellan rum och ljud blir flytande.
När? Den 11/3, kl 20:00-22:00
Fri entré
ENG
Multimedia performance that blurs barriers and eases gravity. Welcome to a dark hubbabubba world where everything is red, dreamy and foggy.
Sit, stand, lie or take a walk in the enchanted soundscape that the Gothenburg band The Island consisting of Per Stjern-Lewis, Andreas Nilsson and Seb "Sebsinsky" Eriksson paints with their improvised cosmic music, which they themselves call "bizarrage". With droning tableaus, minimalist melody fragments, monolithic techno beats and sour lead loops, the group weaves a kind of living sound installation, all based on the premise "away is fine, but completly lost is best".
During the evening, Åsa Pålsson aka Slowglow together with Natanael Summer will also fill the venue with sad songs about unrequited love to the sound of piano plinking, swaying guitar chords and sentimental strings.
Behind the scenography is the sibling duo Je$$ica and Luka$ Karl$$on, who will take you by the hand and lead you through a world where the boundaries between space and sound become fluid.
When? 11/3, 20:00-22:00
Free entrance