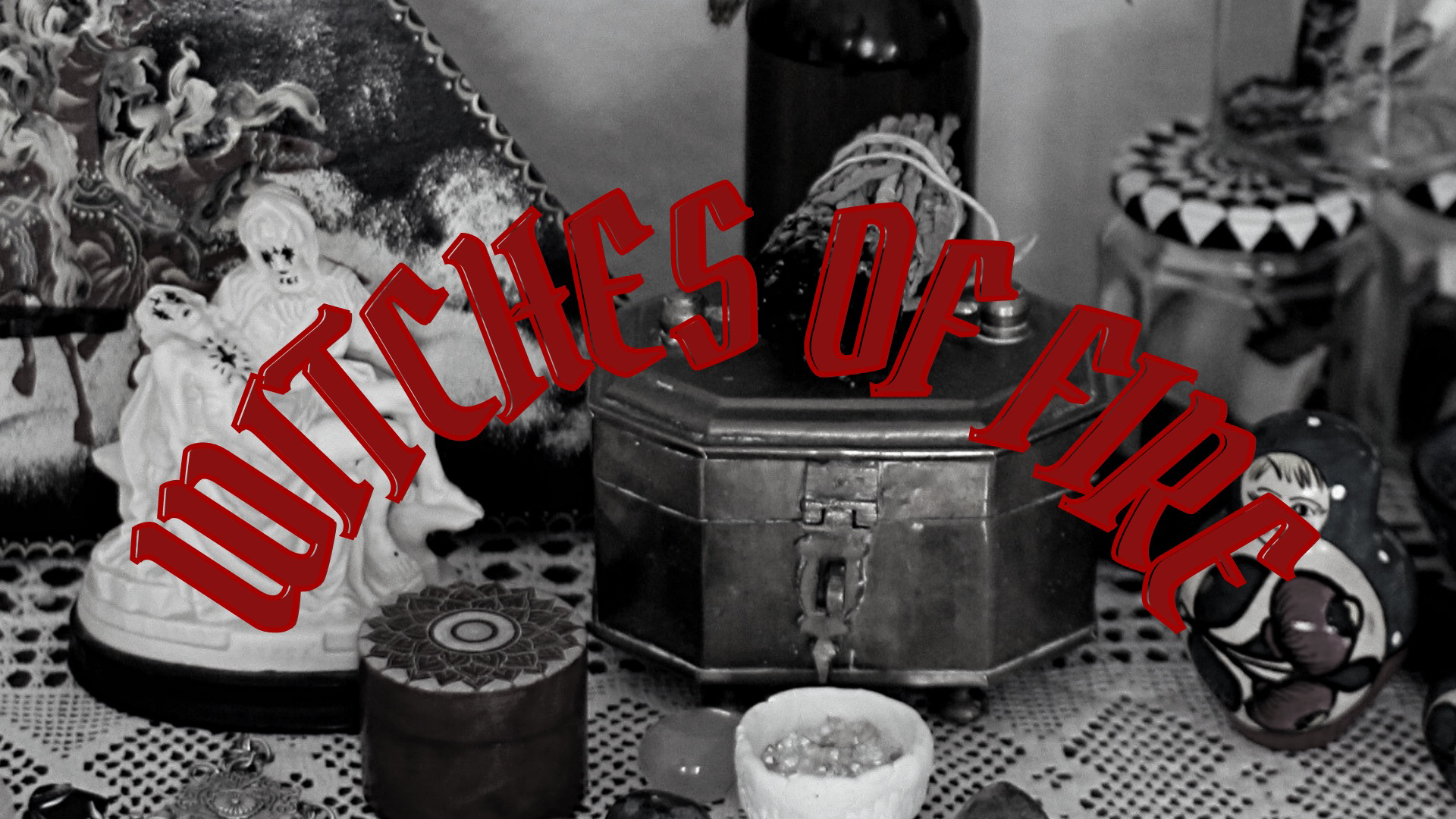 Witches of Fire | Widianne X, Deria Rumina Yenidogan, Dina Matskevich
2021-10-30
The Witches of Fire have the force of their ancestors in their blood. They grew up thousands of miles apart, as daughters to Russian moms and Middle Eastern dads.
Destiny brought them together in Malmö where they connected through their common ancestry and magic. Growing out of their internalized misogyny and racism, they discover their strength and capability of enchantment. For them, witchcraft serves as a tool for self-exploration and self-love. As a tool for liberating their sexuality. As a tool for empowering themselves in a world that teaches them to do the opposite. And as a tool for controlling the surroundings, they live in.The Witches unite in a ceremony of fire; fire symbolizing anger and sexuality, beginnings and endings. You are invited to take part in this intimate, intensive, and enchanting night.
The Witches
~ Widianne X is a 26 years old Russian-Palestinian queer artist currently based in Malmö. She mainly works with performance art and burlesque but she is also a painter, writer, and costume designer. In her work, she focuses on working with sex-positivity, kink, sadness, and queerness. She has performed, organized clubs, given burlesque lectures and classes all over Sweden.
~ Deria Rumina Yenidogan is a DJ and producer based in Malmö. She experiments with cinematic and emotional sounds in order to create the sci-fi fantasy dream world she always wanted to live in.
~ Dina Matskevich (Hamida) is a Russian-Syrian contemporary performer, photographer, and one of Effrontery Dance Collective founders. Her movement practice is based on Fusion Style Belly Dance and other dance forms. In her artistic work, she draws from her experience as a queer woman in Russia and the Middle East, by exploring the mix of both cultures and electronic music.
Just show up, no need to fill in a form this time around.
Dark kisses!